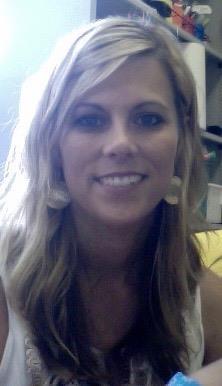 Phone:
Email:
Degrees and Certifications:
B.A. Speech-Language Pathology B.S. Special Education
Mrs.

Risha Jones

"If they can't learn the way we teach, we teach the way they learn."

-O. Ivar Lovaas

Hello everyone! My name is Risha Jones and I am honored to be your child's teacher. I take great pride in saying that I am a Special Educator. While attending the University of Southern Mississippi, I received my BA in Speech-Language Pathology and a BS in Special Education. My experience as a teacher spans the spectrum of special education. I have served in several different capacities over the past 20 years including; middle school Special Education Inclusion and Resource teacher, Department Chair, Reading Coach for Direct Instruction, Mentor teacher, Presentor at our state CEC conference, Presentor at the RCSD "Power of Me" Statewide Special Education Conference, Pearl Public School District Teacher of the Year 2006, WAPT Teacher of the Week, Preschool Developmental Therapist and Educational Coach for parents.

Ongoing education and professional development is a priority for me. I thoroughly enjoy researching and learning the most up-to-date teaching practices and strategies to use in the classroom. Specific professional development experiences and/or training throughout the years have included, but are not limited to; Sensory Strategies to Improve Children's Learning and Behavior, Technology in the Special Education Classroom, Crisis Prevention Intervention, two-year training participant for "Understanding Neurological Development and Neurocognitive Teaching Practices Within the Classroom, and multiple trainings on evidenced-based practices and interventions such as; Picture Exchange Communication Systems (PECS), Social Communication/Emotional Regulation/Transactional Support (SCERTS), Verbal Behavior (VB), Discrete Trial Teaching (DTT), Floortime or Differential Relationship Model (DIR), and Video Modeling (VM).

The parents of a past student wrote me a letter that had a significant impact on me as a teacher. They said that I had done the most important thing that can be done in the educational process; I loved their son unconditionally. I will love your baby too and do my very best to prove it every day.