Return to Headlines
Employees of the Month Program
Pearl Public School District
Employees of the Month Program
2021-2022
The purpose of the Employees of the Month Program is to acknowledge and reward outstanding service of Pearl Public School District employees. This program is sponsored by Merit Health.
Employees of the Month will be selected for the months of September – May.

Nominations forms will be on the district website for staff, parents, and the community to submit. All nominations will come directly to the central office through an electronic submission.

A committee made up of the Superintendent and his designees will evaluate all nomination forms received each month and make a selection.

Employees of the Month will be announced at each month.

Honorees will be recognized monthly with certificates presented and pictures made at the time of the announcement and again in December (first semester) and in May (second semester) at the school board meeting with gifts presented to each honoree from Merit Health.
Each link below will take you to an online form.
When you have completed the form, click the submit button at the bottom of the form to submit your nomination.
Administrator of the Month - click here to access nomination form
Directors, Principals, Assistant Principals
Certified Staff of the Month - click here to access nomination form
Teachers, Counselors, Interventionists, Librarians, Speech/Language Specialists, Curriculum Specialists/Instructional Coaches, Coordinators, School Psychologist/Psychometrists
Classified Staff of the Month - click here to access nomination form
Secretaries/Clerical Staff/Office Staff, Assistant Teachers, Assistant Interventionists, Nurses, Building Custodians, Computer Technicians, Maintenance Staff, PPSD Child Nutrition Staff, Bus Drivers, Bus Monitors, Crossing Guards
A committee appointed by the Superintendent will select someone from all nominations to be recognized in each of the categories listed above.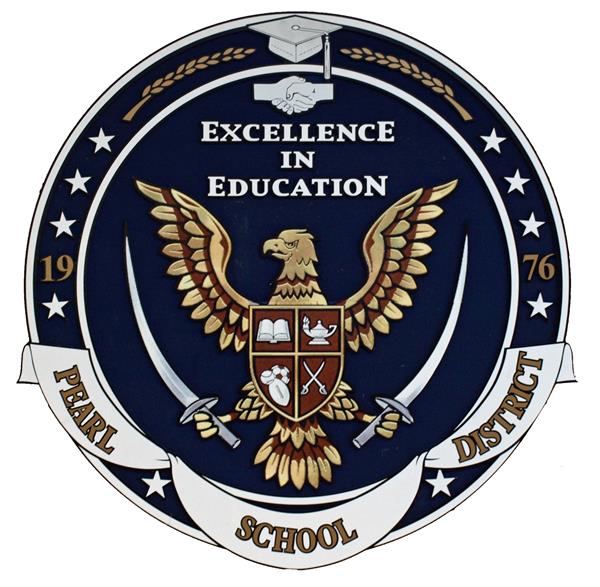 The mission of Pearl Public School District is to prepare each student to become a lifelong learner, achieve individual goals, and positively impact a global society.